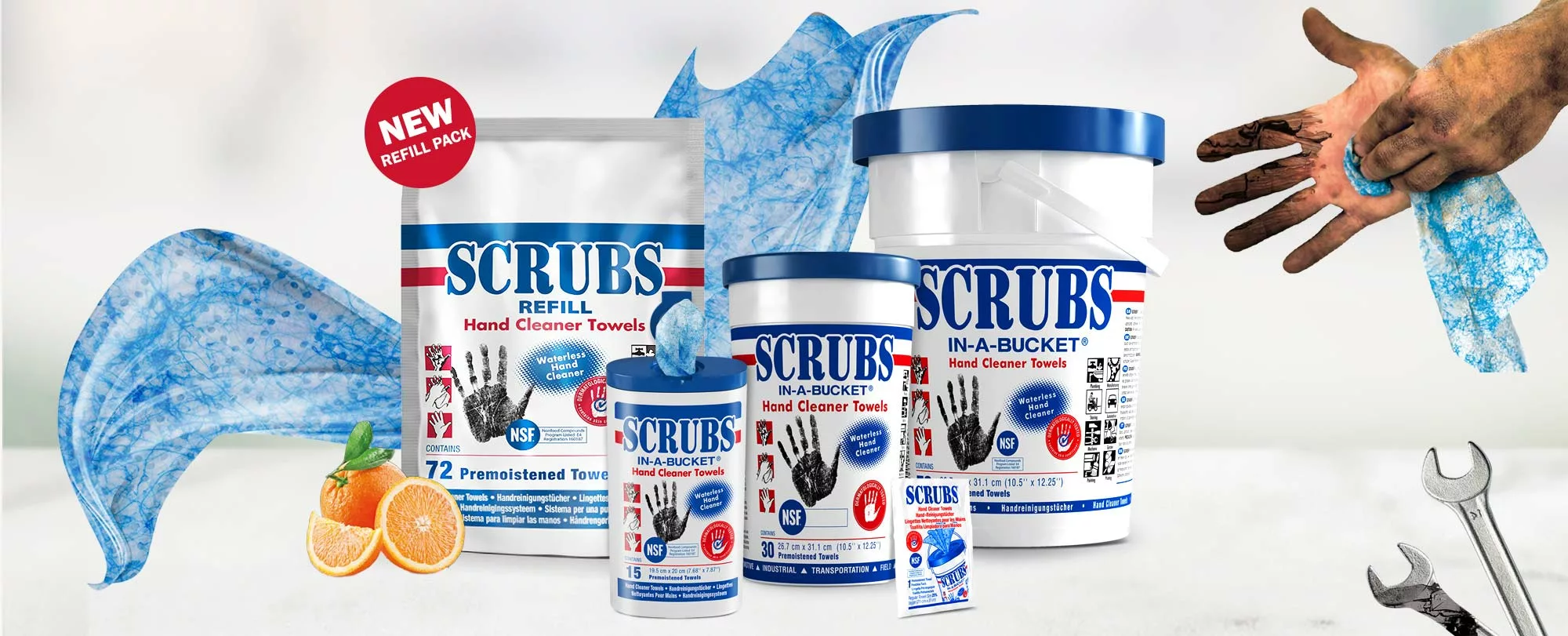 SCRUBS®
The easiest, quickest and cleanest wipes on the market; unrivalled cleaning for hands, tools and machine parts.
SCRUBS® hand cleaning wipes are highly efficient cleaning wipes for hands, tools and machine parts. SCRUBS® easily removes heavy grease, lubricants, adhesives, oils, tar, bitumen, ink, paint, clay, coal dust, graphite, grass stains, wax and much more without using water.
The wipes, immediately recognisable by their blue colour and large size, are pre-impregnated and ready to use. The double-sided fabric dissolves a wide range of soils, while absorbing and trapping dirt.
The textured, abrasive side is ideal for removing lubricants and other deposits from surfaces without scratching or damaging them. This makes SCRUBS® a unique wipe for quick surface cleaning during maintenance or assembly work – or for cleaning lubricant-coated tools for future use. The other side of the wipe (non-abrasive) is suitable for quick and effective hand cleaning, without ever attacking the skin.
Advantages
---
Durable cleaning wipe for every occasion
SCRUBS® offers the simplicity and convenience of wipes for all your cleaning needs.
Easily and gently removes: grease, lubricants, adhesives, oil, tar, paint, grass stains and more
Slightly abrasive wipe retains the dirt permanently​
Various pack sizes from 1 wipe up to 72 wipes
NSF E4 certified: for use in the food manufacturing and beverage industries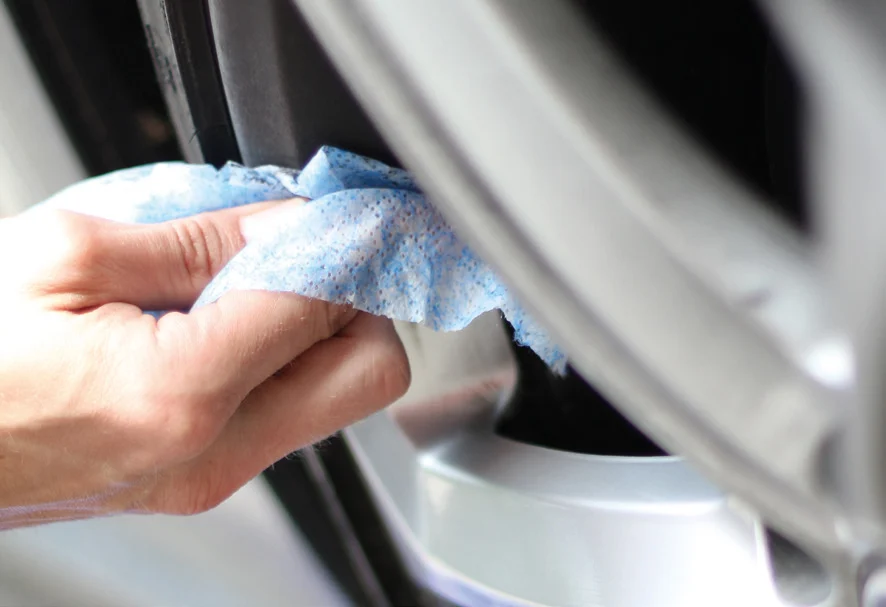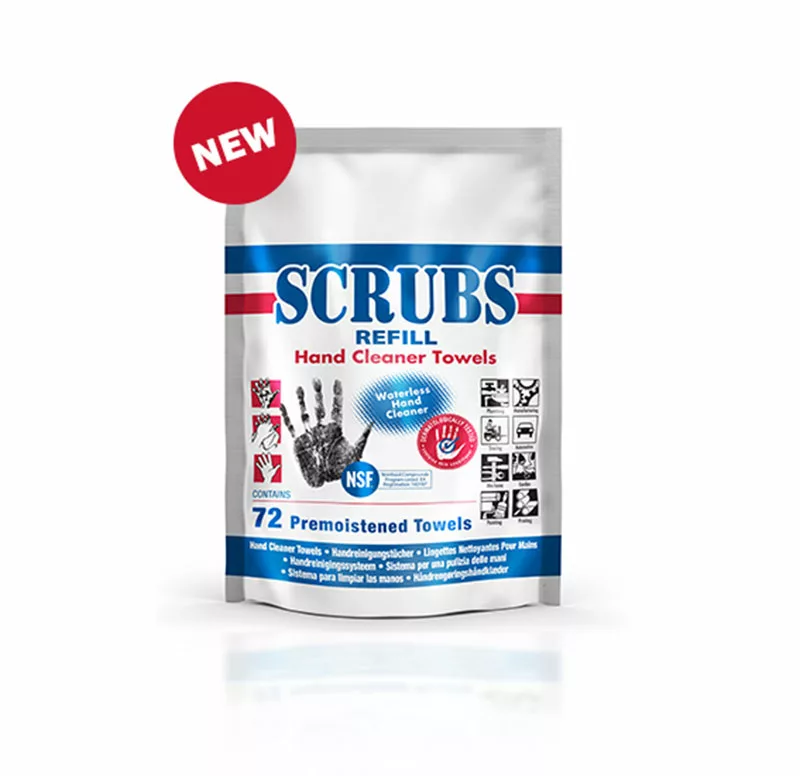 New: Refill pack
---
The SCRUBS® hand cleaning wipes, which have proven themselves in industrial environments and are produced in Germany, will now also be available in refill packs.
Contribution to sustainability and ecological footprint
Reduced CO2 footprint – save up to 90% plastic by choosing to refill your bucket
Easy to use: Just refill your empty buckets with the Refill Pack
Also fits into many common tins for hand cleaning wipes
Distributors
---
You can buy the SCRUBS Refill directly from the following distributors.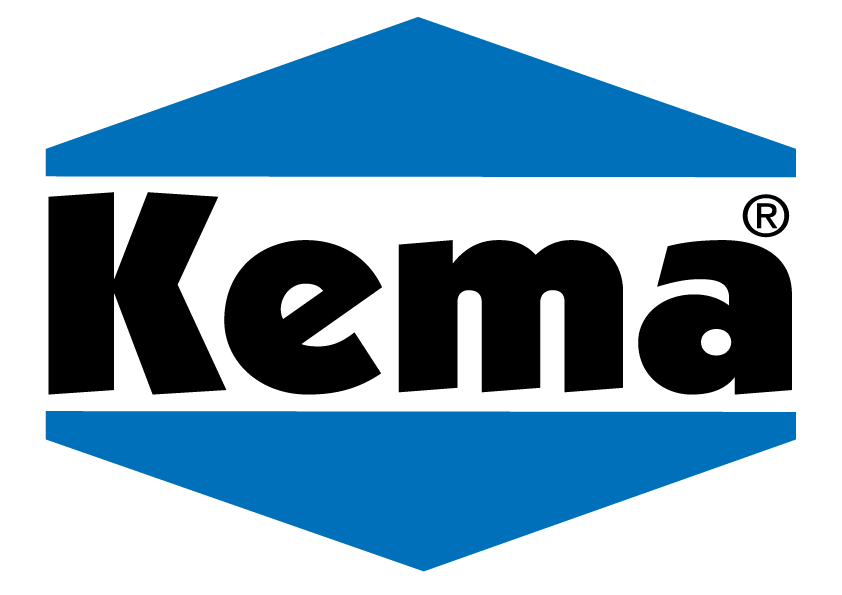 Products
SCRUBS®The Original
---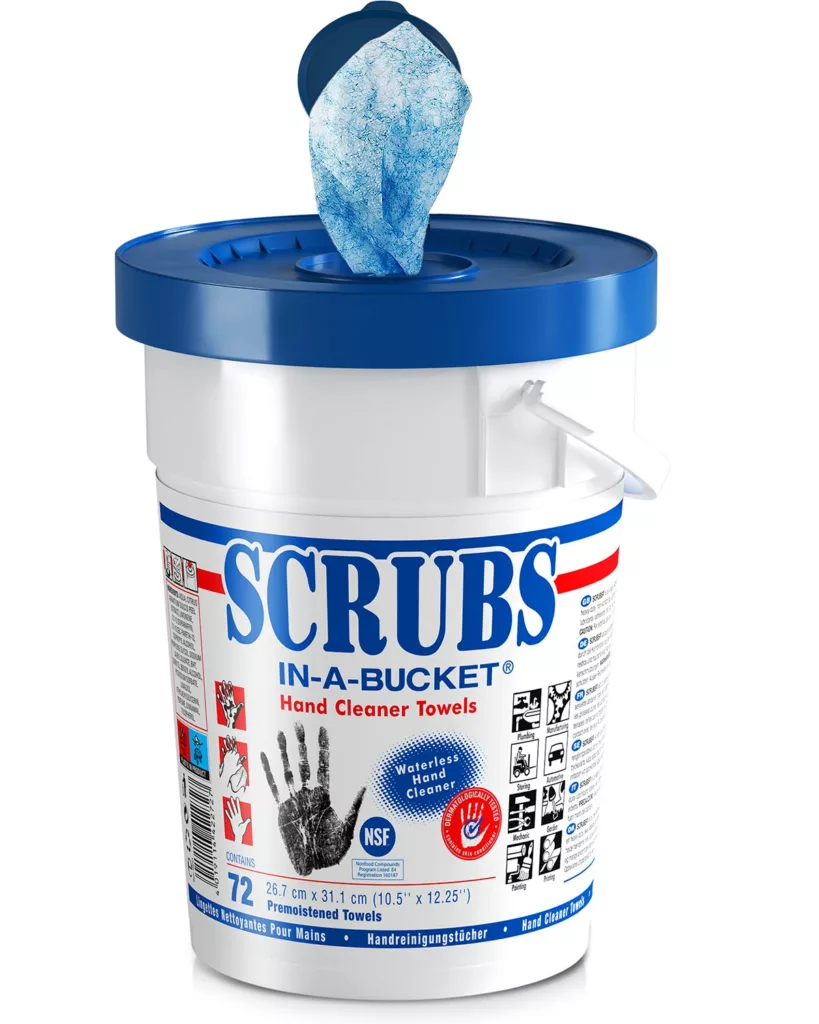 SCRUBS® 72 Wipes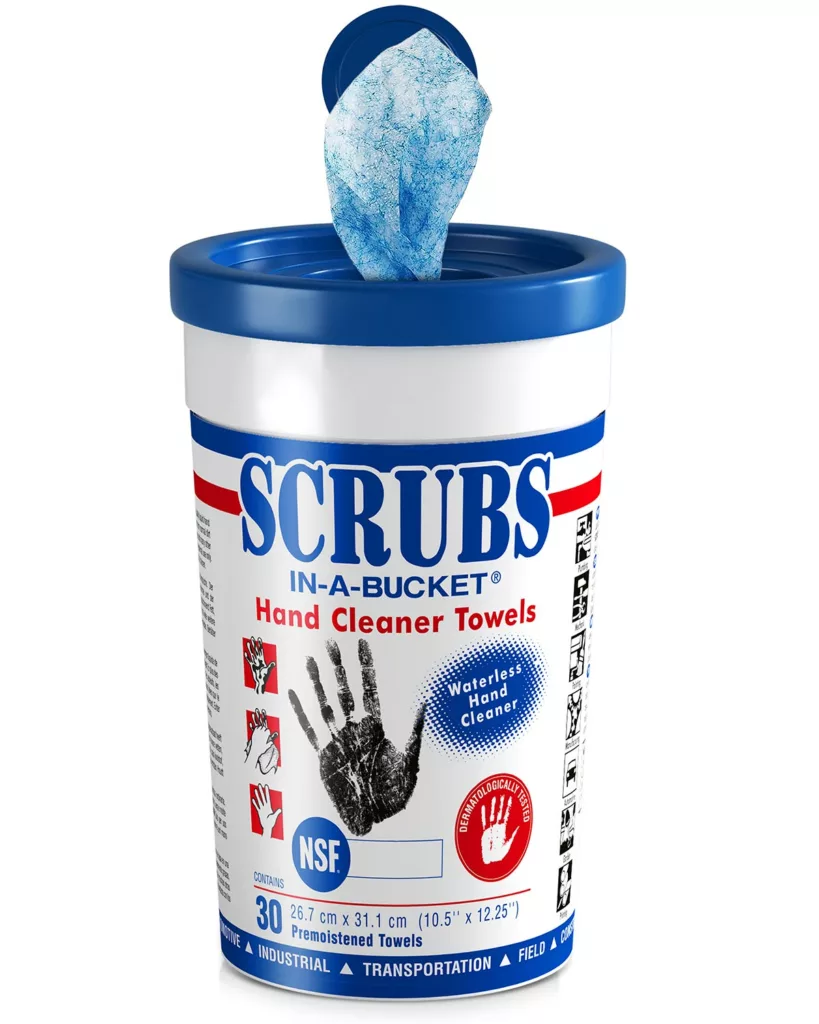 SCRUBS® 30 Wipes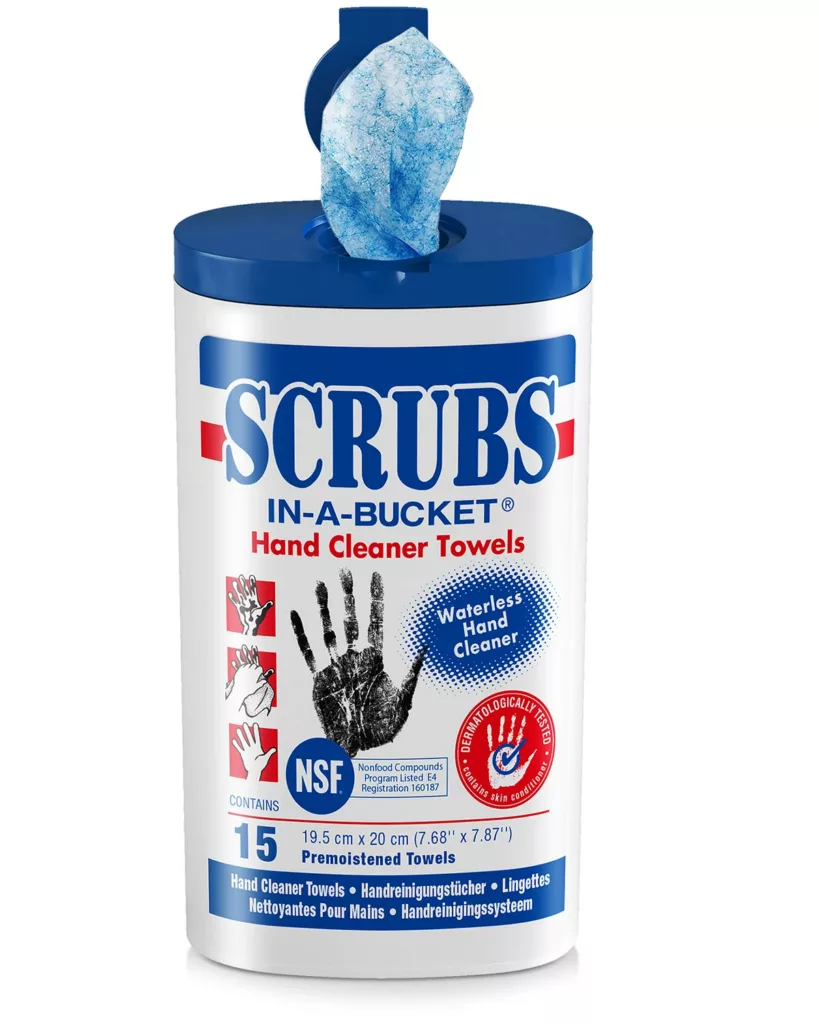 SCRUBS® 15 Wipes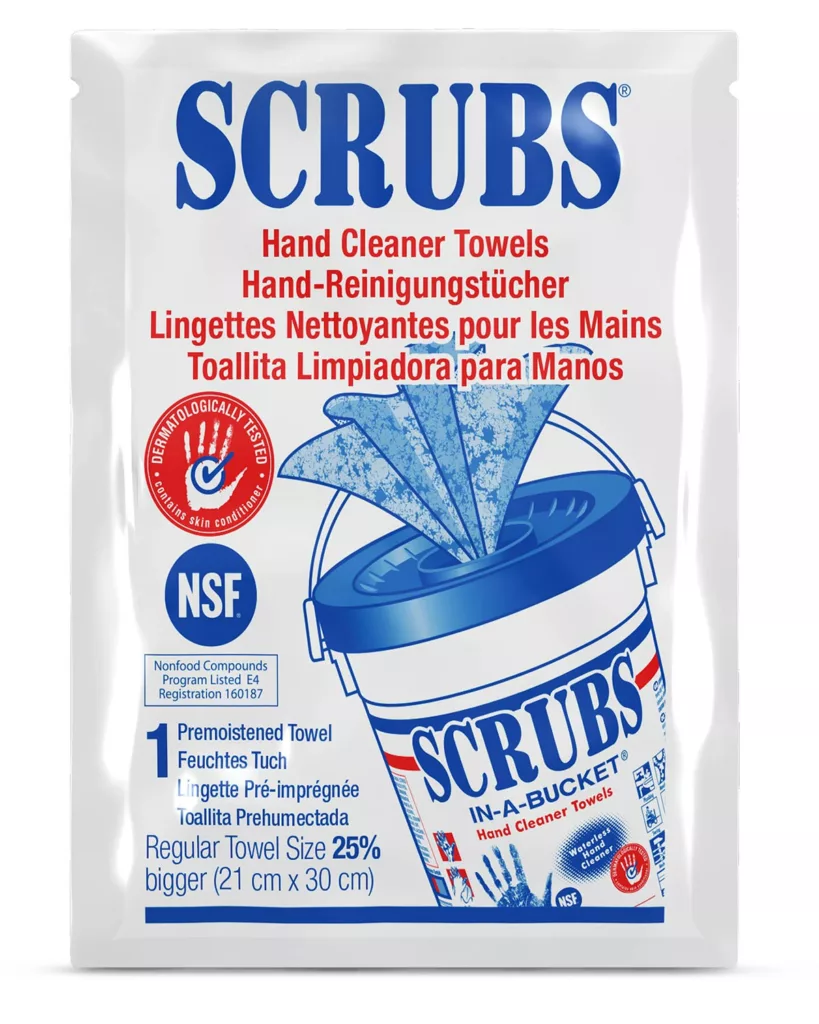 SCRUBS® Single Sachet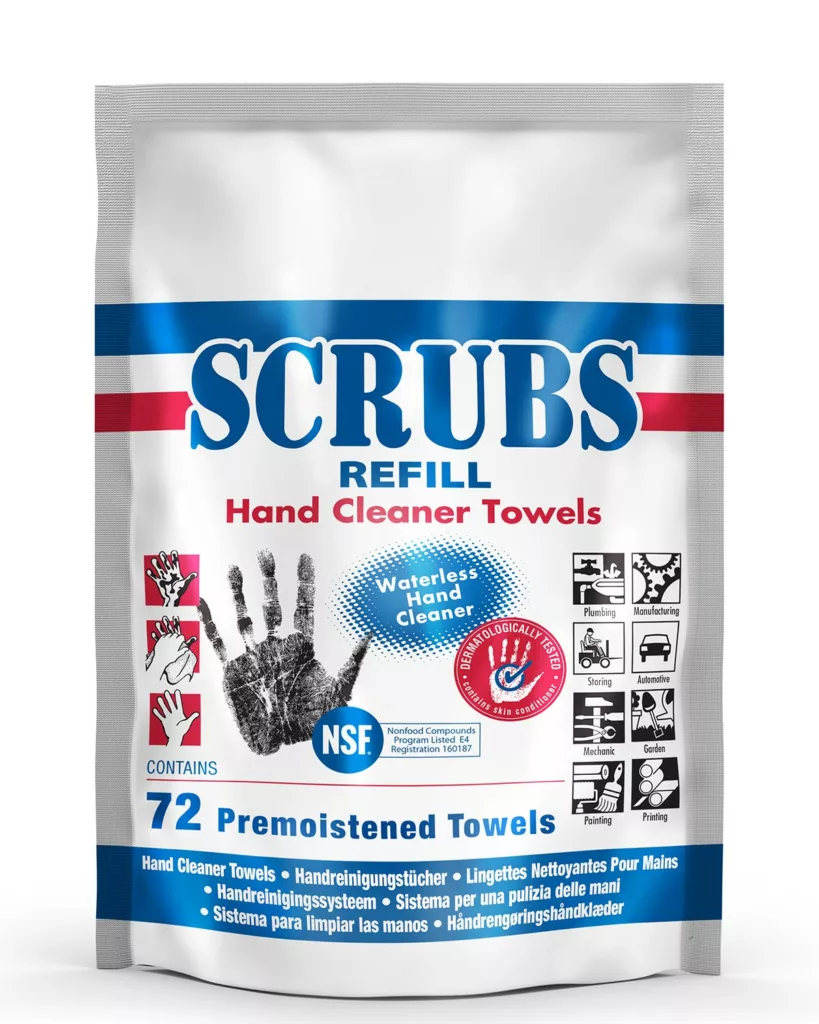 SCRUBS® Refill Pack 72 Wipes
Data sheets
SCRUBS® Safety Data Sheet
---
Please feel free
to contact us
---
SCRUBS® is part of ITW, one of the world's leading diversified manufacturers of specialised industrial equipment, consumables and related service businesses.